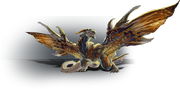 Welcome to the official Dragon's Prophet Wikia site! We're here to help players in their adventures as they explore around the world of Auratia. We feature many bits of useful information such as info on classes, dragons, equipment, dungeons, quest walk-throughs, etc.
The purpose of this wiki is to be a non-biased information hub for players. We want it to be useful, accurate, and up-to-date. You can take part to by becoming a contributor (to do that, just start editing) or becoming an admin.
If you have any questions, comments, or suggestions, please let us know! :)
Ad blocker interference detected!
Wikia is a free-to-use site that makes money from advertising. We have a modified experience for viewers using ad blockers

Wikia is not accessible if you've made further modifications. Remove the custom ad blocker rule(s) and the page will load as expected.