Dragon Compendium
Edit
"An Aqua Dragon exiled from Lake Krent in Puretia for unknown reasons, Lockjaw hoped to find a new home in the Tangaroa Abandoned Mine. Unfortunately this brought it into conflict with the local Goblins who subsequently subdued and subjugated the once proud creature."
Lockjaw can be found in the Tangaroa Abandoned Quarry boss room, to the right. Another possible spawn, is near the second group of Goblin Miners at the bottom of the second spiral staircase leading to a cliff. Lockjaw has the same coloration as Blood Fin.
Lockjaw has a chance to spawn at both locations in one run.
Dragon Eggs
Edit
This dragon comes from the following Unhatched Dragon Eggs: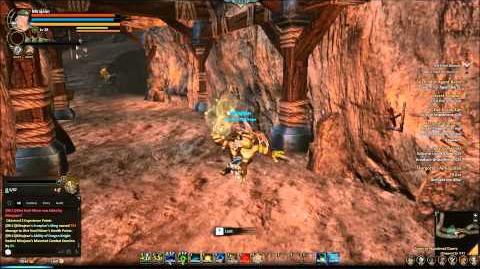 Ad blocker interference detected!
Wikia is a free-to-use site that makes money from advertising. We have a modified experience for viewers using ad blockers

Wikia is not accessible if you've made further modifications. Remove the custom ad blocker rule(s) and the page will load as expected.