Pabua the Secret Keeper is a level 30 event boss, found in Bakra, north of Nileo Highlands. Look for the blue ! daily quest giver and then head North - North West. Pabua will not spawn until the Giant Killer public event has started and reached the phase where Pabua the Secret Keeper is the objective.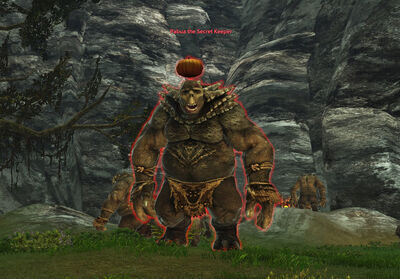 Ad blocker interference detected!
Wikia is a free-to-use site that makes money from advertising. We have a modified experience for viewers using ad blockers

Wikia is not accessible if you've made further modifications. Remove the custom ad blocker rule(s) and the page will load as expected.