Pale Radiance
Vital Statistics
Level
35
Zone
Puretia
Region
Lake Krent
Family
Fabled Ancient
Running Speed
170%
Flight Speed
170%
Gliding Speed
170%
Title
Pale Radiance's Shadow
Companion Support
12%
Location
Pale Radiance is a level 35 Fabled Ancient Dragon found in Puretia. Pale Radiance is a Stonerock Model Dragon and is colored in shades of blue and green. It has a fairly rugged appearance and a spiked club on the end of its tail.
Pale's route ranges from the river near Parsing Backwoods all the way to the Lake Krent Area. Pale has a spawn pattern of every four days spawning on the fourth day once and the spawn day will be reset if there is a game maintenance to the day of the maintenance or the day after.
Pale can also be captured from Draconic Flutes with minimum level for spawning it being around 35.
Dragon Compendium
Edit
"'It's like a ray of light shining through from the darkest place!' -This is how the first travelers to see Pale Radiance described it. The tacit guardian of Puretia, Pale Radiance has no patience or tolerance for the villains of Auratia and will dispense punishment with a heavy claw. Quick tempered but just Pale Radiance protects its home from any who would dare threaten any in it."
Quick Guide
Location

Zone Ancient

Puretia
Dungeon Ancient
no
Roaming Ancient
Yes
Flutes

Melodic & Resonating Draconic Flutes

Yes
Other Dragon Flutes
no
Clear Energy Flutes
no
Marketplace
Egg
no
Gotcha

no

Other Purchase
no
Other
Special Process
no
Special Reward
no
Dragon Incubation
Yes
Dragon Eggs (Expand to View)
Edit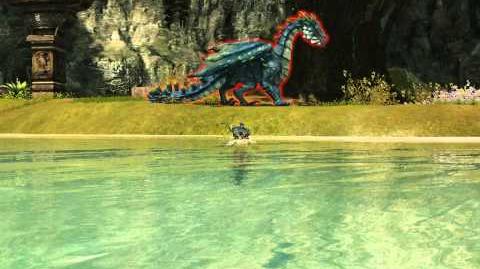 Ad blocker interference detected!
Wikia is a free-to-use site that makes money from advertising. We have a modified experience for viewers using ad blockers

Wikia is not accessible if you've made further modifications. Remove the custom ad blocker rule(s) and the page will load as expected.