Whispering Wind
Vital Statistics
Level
65
Zone
Korhala
Family
Fabled Ancient
Running Speed
170%
Flight Speed
170%
Gliding Speed
170%
Title
Whispering Wind's Storm Lord
Location
Whispering Wind is a level 65 Fabled Ancient Dragon found in Korhala. It is a Cobra model dragon, and is colored emerald green and white with gold spikes.
Whispering Wind spawns in the center part of Korhala between Ilitar City and Ruins of Sarpaldi. This dragon is well known to be sort of a troll to anyone looking to capture it. World bosses will usually spawn near it's walk paths potentially killing it if it wanders that way. This dragon has a spawn pattern of every four days spawning on the fourth day once. If there is a game maintenance Whispering Wind's spawn day will be reset to the day of the maintenance or the day after.
Dragon Compendium
Edit
"An Ancient Dragon so beautiful it seems to be carved from precious stones, Whispering Wind is very wary of travelers. Keeping a sharp eye on its desert home of Korhala, adventures are often so enthralled by its beauty they forget about the dangers of approaching it."
Quick Guide
Location

Zone Ancient

Korhala; center area
Dungeon Ancient
no
Roaming Ancient
Yes
Flutes

Melodic & Resonating Draconic Flutes

no
Clear Energy Flutes
no
Other Dragon Flutes
no
Marketplace
Egg
no
Gotcha

no

Other Purchase
no
Other
Special Process
no
Special Reward
no
Dragon Incubation
Yes
Dragon Eggs (Expand to View)
Edit
Whispering Wind's was initially missing a name in Closed Beta being titled as "SYS11001018" before he was later renamed "Flawless Jade" in the last build of the Closed Beta test.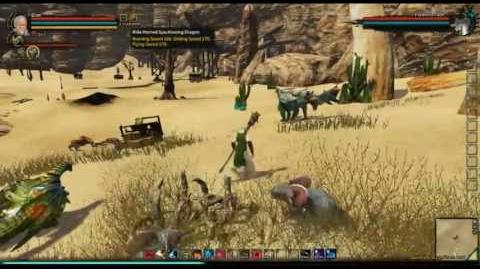 Ad blocker interference detected!
Wikia is a free-to-use site that makes money from advertising. We have a modified experience for viewers using ad blockers

Wikia is not accessible if you've made further modifications. Remove the custom ad blocker rule(s) and the page will load as expected.